KFH Honors Distinguished Employees of Service Excellence
Al-Nahedh: Service Quality, Innovation Keep KFH on Track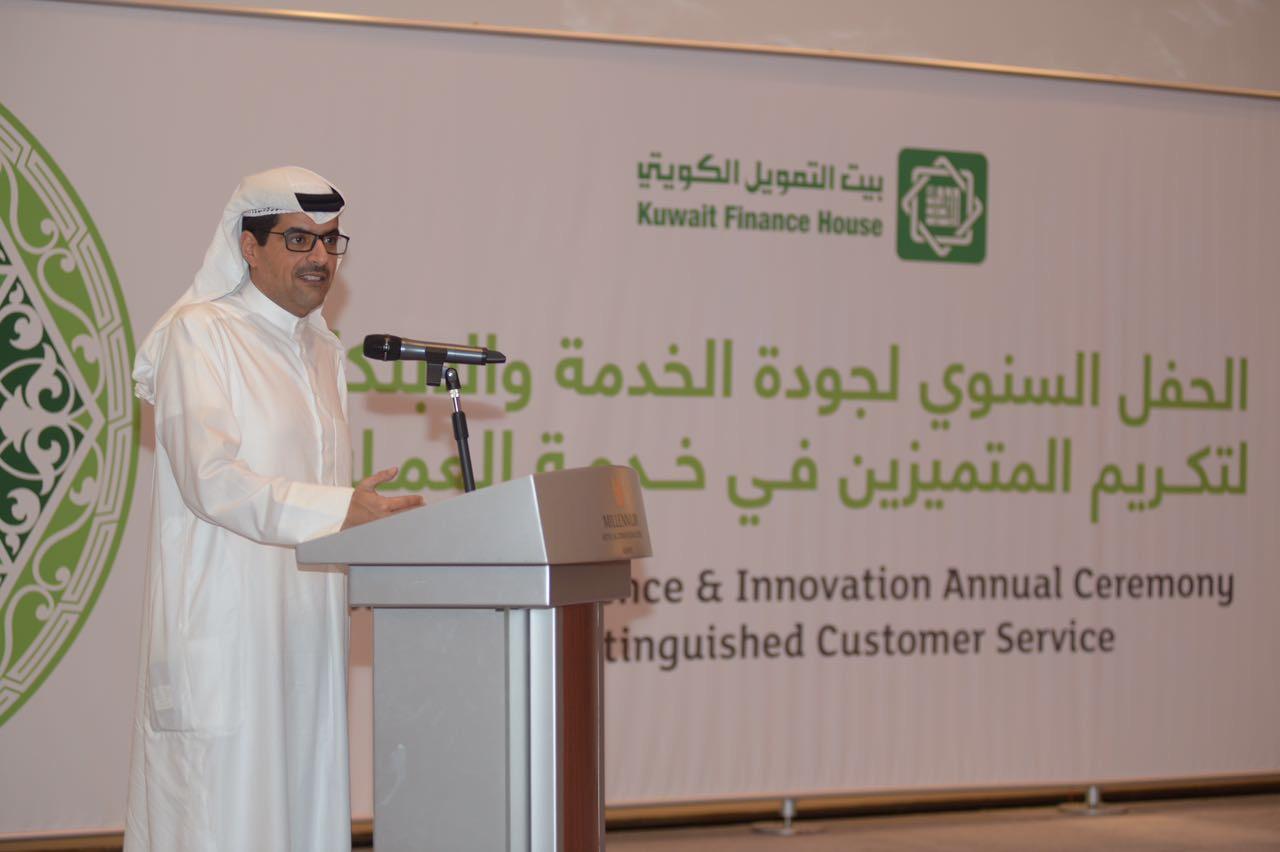 Kuwait Finance House (KFH) honored the distinguished employees of service excellence at the Service Excellence and Innovation Annual Ceremony held at Millennium Hotel under the sponsorship of Group CEO, Mazin Saad Al-Nahedh within the framework of the bank's keenness to recognize the efforts of employees with outstanding performance in the customer service, while motivating them for further dedication and devotion.
The recognition encompassed those who achieved the first place on the collective and individual levels in the banking branches, showrooms, Call Center, Direct sales and other service departments.
"Service Quality is a primary factor in the survival and success of companies, especially in light of the fierce competition on the market" said KFH-Group CEO, Mazin Al-Nahedh.
He expressed his thanks and appreciation to the distinguished employees and the departments that collaborated with the Service Quality to achieve its objectives as per the discipline and excellence standards, indicating the achievements in service quality and innovation are concrete example that KFH is on the right track.
Al-Nahedh stressed the importance of exerting further efforts for the sake of maintaining the leadership position of the bank. He called on employees to make service quality a work behavior in order to contribute to achieving the highest levels of performance and customer service, emphasizing that excellent service is a pillar to boost development and achieve growth and prosperity at KFH.
He said that success can be achieved through paying attention to all segments of customers in a fair and balanced manner, while continually improving the service and adopting scientific methods to evaluate the performance of the frontline service providers and other departments such as the Private Banking, Personal Financing and Business Banking.
Service Quality department has been for 13 years keen on tailoring programs and professional mechanisms that contribute in raising the level of service and efficiency.
Pic:
Mazin Al-Nahedh speaking
Honoring distinguished employees