"بيتك" يشارك في اطلاق مبادرة "الكويت عاصمة الشباب"
النفيسي: "بيتك" حريص على المساهمة في المبادرات الاستراتيجية التي تمثل اسم الكويت وتسلط الضوء على ثقافتها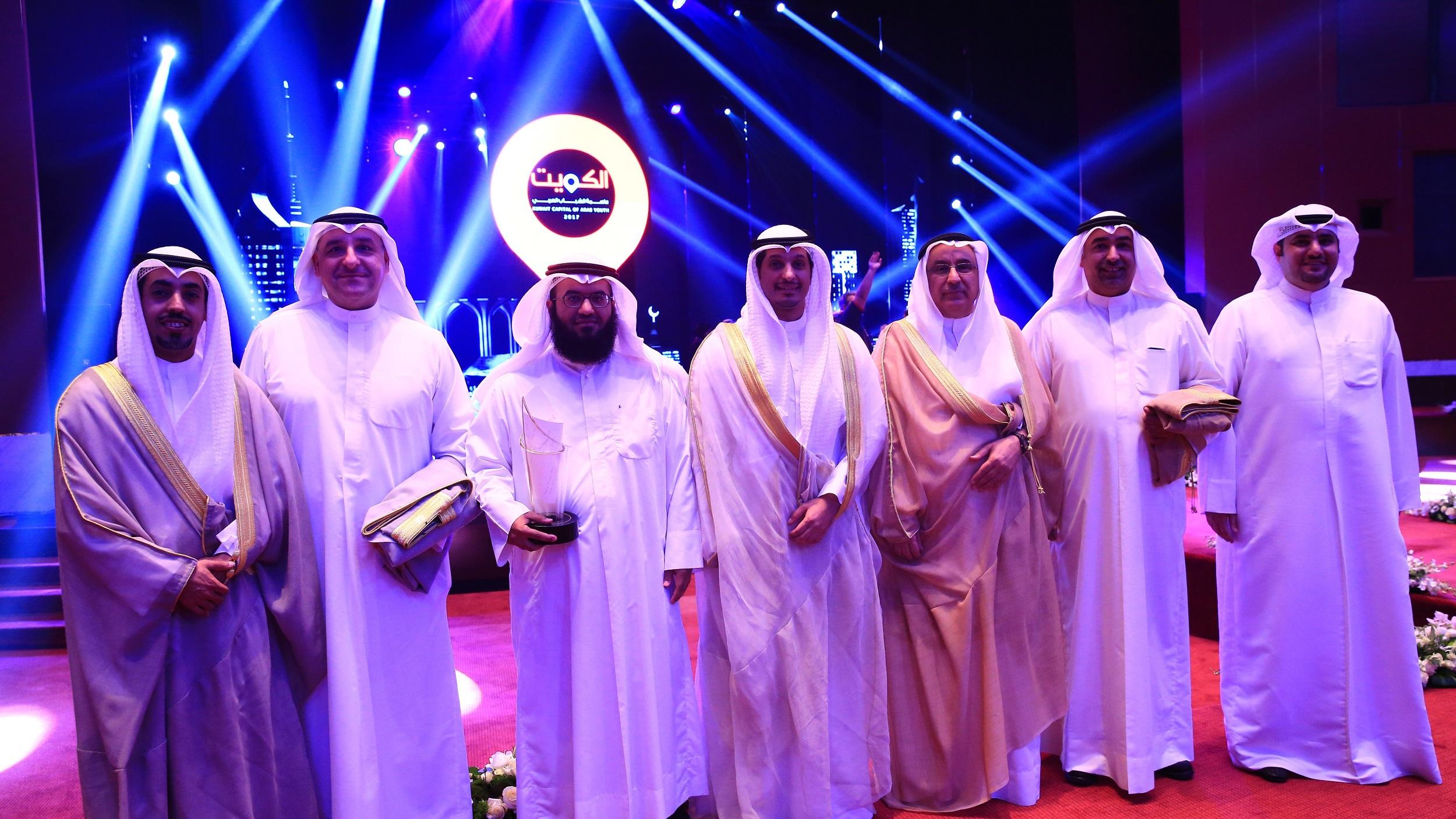 Kuwait Finance House (KFH) participated in the "Kuwait Capital of Arab Youth 2017" kick-off ceremony that was held under the patronage and attendance of His Highness the Amir Sheikh Sabah Al-Ahmad Al-Jaber Al-Sabah at Bayan Palace, as part of the bank's keenness to contribute in supporting the youth and boosting their skills.
Attending the ceremony, there was an official delegation from KFH chaired by Vice Chairman Abdulaziz Al-Nafisi, and included Group Chief Strategy Officer, Fahad Al-Mukhaizeem, Group Chief Retail and Private Banking Officer, Waleed Mandani and Executive Manager Group Public Relations and Media, Yousef Al-Ruwaieh.
Al-Nafisi said that KFH is supporting the activities and social, cultural and sport programs that will be held during this occasion, indicating this reiterates the cultural contributions and the Key role of Kuwait on the GCC and Arab levels, while allows the youth to positively take part in this event and get acquainted with new experiences that add value to them and enrich their knowledge.
He added in a statement on the sidelines of the ceremony, that KFH's participation emanates from its endeavors to contribute in the strategic initiatives of the country that raise the name of Kuwait high on the local and world levels. KFH spares no efforts in supporting the government's initiatives that develop the talents and skills of the youth and cater for their needs.
It is worth noting that KFH inked two agreements with the Ministry of State for Youth Affairs; one for partnership and collaboration, and the other for supporting and sponsoring the activities of the Kuwait Capital of Arab Youth event. This affirms the bank's commitment towards the youth and reflects its significant role in supporting this vital category of the society.
Sheikha Al-Zain Al-Sabah- Under-Secretary, Ministry of State for Youth Affairs hailed KFH efforts towards the youth and its keenness on organizing different activities to them. She added that KFH is the first bank to ink an agreement of sponsoring the Kuwait Capital of Arab Youth ceremony, indicating this accentuates the bank's interest in the initiatives if the official government bodies, while represents an example for the institutions of the private sector to follow suit.
KFH is the only bank in the region to sponsor a group of Kuwaiti youth who have international achievements. KFH held over 100 initiatives to support the Kuwaiti talents.
During the ceremony, His Highness the Amir honored the winners of the Kuwait Youth Excellence and Creativity Award, where two of KFH former employees; Mutlaq Aljasser and Abdullah Alkhuzam were honored. This reiterates the bank's leadership in rehabilitating and qualifying the national manpower to have success stories and raise the name of Kuwait high.
Pic:
Minister of Commerce and Industry and Acting Minister of State for Youth Affairs Khaled Al-Roudan with Al-Nafisi, Al-Mukhaizeem, Mandani and Al-Ruwaieh
Director General of the Public Authority for Youth (PAY) Abdulrahman Al-Mutairi and assistant undersecretary of Ministry at the ministry of youth Meshal Al-Subaie with Al-Nafisi and KFH officials